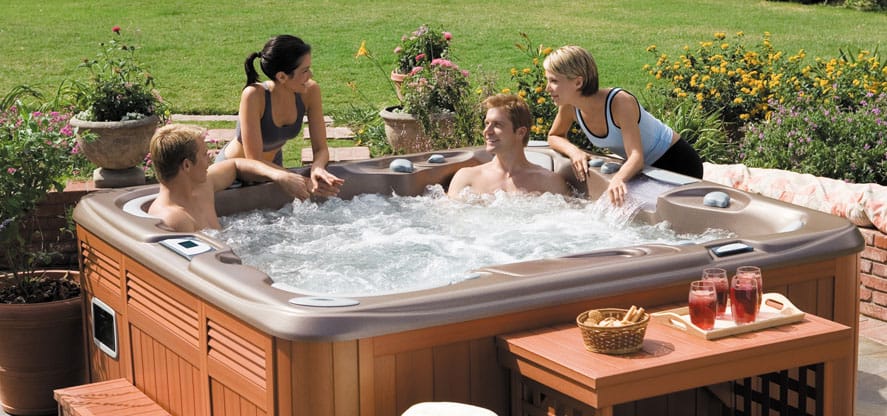 Hibernation, a multiple award-winning spa and hot tub dealer, offers repair and service for a wide array of hot tubs and spas. Serving both homeowners and 2nd homeowners/vacationers in Calaveras County, Bear Valley, and the Sierra Foothills, we can help ensure that your spa provides you with relaxation and comfort for years to come.
Call 1-209-795-4339 to request your service appointment, or submit this form and we will get back to you promptly.
Hibernation's service area includes all of Calaveras County, CA as well as some surrounding areas, including: Angels Camp, Arnold, Avery, Bear Valley, Copperopolis, Dorrington, Forest Meadows, Glencoe, Mokelumne Hill, Mountain Ranch, Murphys, Rail Road Flat, Rancho Calaveras, San Andreas, Sheep Ranch, Vallecito, Valley Springs, Wallace, and West Point.
Hot Tub Repair Service
Hibernation provides hot tub service and repair for a variety of spas, including Sundance Spas. If you don't have a Sundance Spa from Hibernation, please contact us for an estimate of your repair or maintenance needs. We strive to ensure that you can affordably keep your spa clean and safe!
Hot tub and spa repairs and parts
Hot tub accessories
Hot tub covers and hot tub cover lifts
Sundance Hot Tub / Spa Installation
Our knowledgeable and experienced hot tub sales consultants are available to answer your questions on hot tub placement, delivery, and installation. Hibernation will help you evaluate the best hot tub choice for your needs and budget. If you are considering a new or replacement hot tub, please visit our Sundance Spa Virtual Showroom.
Hibernation offers free standard delivery and installation of your new Sundance Spa!  There will be additional charges if a crane or other special equipment is needed to install your hot tub.
Free installation estimates to determine if a crane or other special equipment will be required.