The Ultimate Hot Tub Experience!™ is a phrase that embraces every aspect of the Marquis® brand. This includes the customer experience, as you consider and buy your hot tub from Hibernation Stoves & Spas. The ownership experience, as you operate and maintain your hot tub over the years. And the user experience, as you relax and enjoy time in your hot tub. What has made those experiences the ultimate? It is the special foundation of the company and the people behind it all. It is the Marquis story.

As your premier local hot tub retailer serving Calaveras County, Hibernation Stoves and Spas is committed to offering only the highest quality Marquis Spas hot tubs, hot tub accessories, and hot tub installation including free standard delivery!

Come visit our convenient Arnold, CA showroom to see if a Marquis Spa is right for you!
Why Choose a Marquis Spa?
Do you have special needs, such as arthritis, chronic stress, fibromyalgia, physical injury or trouble sleeping? Heated-water immersion and hydromassage work wonders to soothe aching joints, relieve stress, relax tense muscles, promote healing, and improve sleep quality.
While all hot tub brands offer some therapeutic benefit, Marquis takes extra-special care to ensure that every aspect lends itself to the ultimate hydrotherapy experience. Features like high-flow therapy, pristine water care and oxygen skin therapy set Marquis apart. And extra details like quiet operation, ergonomics, ease of use and durability are why so many people have stuck with Marquis over the decades.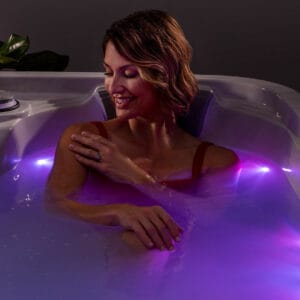 Request Spa Quote